Extensive Range
Nuts and Bolts to Washers, Screws, Deck Screws, Allthread Rod, Machine Screws, Socket Head Screws, Security Fasteners, Rivets, Hose Clamps, Marine Fittings, Chain.  Austain Fasteners proudly supplies Stainless Steel Industrial Fasteners to industries such as Mining, Marine, Food Processing, Water Treatment, Manufacturing and Government, as well as exporting to countries including New Zealand, Singapore, Papua New Guinea and the Pacific Islands. Our extensive range includes fasteners from 1.6 mm right up to 48.0 mm in diameter, in both 316 and 304 grades of Stainless Steel.  Straight off the shelf and direct to our customers. Please browse through the menu on the left of the page to view our standard stock range of Stainless Steel Fasteners and associated products.
When special items outside of our standard stock range are required by our customers we source them rapidly from local and international business partners.  We take great pride in supplying to our customers those hard-to-find items that may be required urgently.  Contact us today to discuss your specific requirements.......whether urgent or not. 
Special Orders
Special Order fasteners can be manufactured in different grades of stainless steel or other non-corrosive alloys at short notice utilising local or international engineering facilities.  Non-standard shaped fasteners can be fabricated to your individual specifications in any material.  Just ask your local branch for further details.
Bulk Purchases
Most of the products listed on our website will attract special prices when purchased in bulk quantities.  Please contact your local branch to discuss any special requirements that you may have.
Fast Reliable Delivery
All of the Austain Fasteners warehouses across Australia carry complete stocks of our extensive range of Stainless Steel Fasteners.  Access to these stocks, together with our knowledgeable staff and the use of reliable delivery services, combine to ensure that orders can usually be delivered on the same day within the metro area and on the next business day to most country centres.
Quality Assurance
At Austain Fasteners we deliver more than you expect.  You receive professional sales and service with every order, plus your order is processed according to the very highest quality assurance standards.  We maintain a Quality System in accordance with AS/NZS ISO 9001:2008 as part of our ongoing commitment to providing our clients with an International Standard in quality of product and service.
Austain Fasteners is committed to your total satisfaction

View quote 0 items | $POA
Featured Product
NBN & Telecommunications Pit Screws.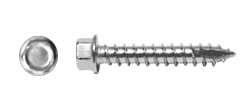 14G x 35 G304 TYPE 17 PIT SCREW
Stainless Steel 101
Learn about the advantages of using Stainless Steel fasteners